Concierge Services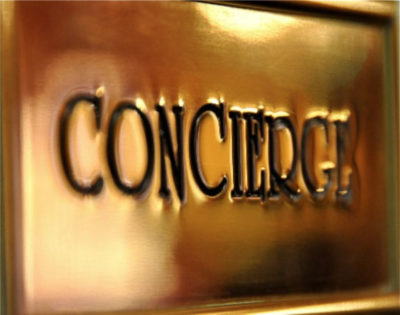 We are committed to providing a high-quality client-level experience for buyers. We specialize in delivering a concierge level of service by assisting our Buyer Clients with a comprehensive package of educational materials, and with personal and professional guidance from a Nationally Accredited Buyer's Representative every step of the way. Our services include introductions to the most competitive mortgage lenders, the best home inspectors, the most knowledgeable real estate attorneys, and after-closing services such as recommendations of vetted movers, interior designers, and local contractors.
What exactly is a Nationally Accredited Buyer's Agent? https://www.youtube.com/watch?v=Qvlur2WHnu8
A Realtor who is a member of the Real Estate Buyer's Agent Council, which is the nation's oldest and largest association of real estate practitioners addressing all aspects of consumer representation in the real estate transaction. As REBAC Members we adhere to the strict code of ethics of the National Association of Realtors. We are kept up to date on changes in real estate laws and practices through the association's monthly newsletters, bulletins, social media sites and continuing education programs. We are committed to providing a high-quality client- level experience for buyers. To attain this designation, a real estate practitioner must complete an extensive classroom training program on buyer agency practices and procedures, pass a written examination and submit evidence of practical experience as a buyer's representative.
An ABR has achieved educational advancement in working with buyer clients and representing their best interests in a real estate transaction.
Read More
Services offered by a Nationally Accredited Buyer's Representative include an agent who offers professional guidance based upon years of industry service, understands local market trends, guides you through the related contracts, and negotiates the best price for the buyer client.
When you work with a Nationally Accredited Buyer's Representative, you can expect exemplary services and professional guidance every step of the way, from contract to closing. Finding the perfect neighborhood to call home, analyzing what you need and want in a home, guiding you through the negation process, assistance with your home inspections, negotiating through your contingencies, reviewing the 5 steps to secure a mortgage, introducing you to the industries leaders in finance and mortgages, home inspectors, moving and title companies and a wide array of unlimited service contacts, making sure your contract is fulfilled according to your expectations, and supporting you with your relocation across town or around the world. It is our pleasure to assist you in finding the perfect house to call "home".
There is a difference between a client and a customer.
Which would you prefer? Ask me today?
"I am proud to be one of the only 2% of REALTORS® who have earned the ABR® (Accredited Buyer's Representative) designation from the National Association of REALTORS®. The best part clients love is receiving the highest level of professional services and representation while the seller pays the fees, as is customary in Michigan. – MAK
If a real estate transaction is in your future, put an Accredited Buyer Representative to work for you. Look for the real estate professional who displays this emblem:
Why should you work with a Nationally Accredited Buyer's Representative?